03/02/2017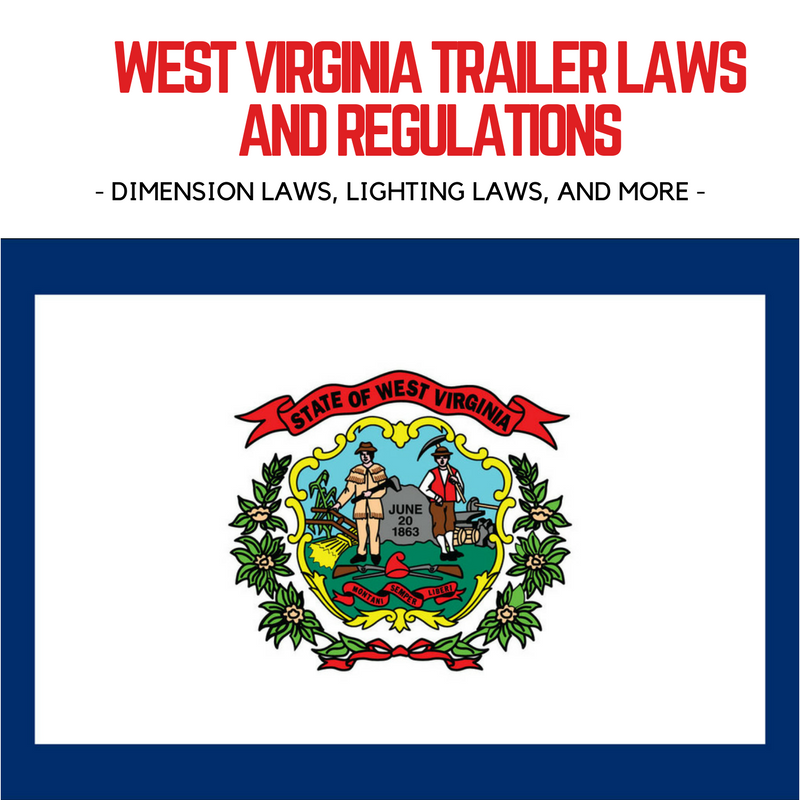 West Virginia Trailer Laws and Regulations are listed here:
West Virginia Trailer Dimension Laws
West Virginia requires all trailers to be within the state's designated trailer sizes as outlined below:
| | |
| --- | --- |
| Combined or Total Length | 65', this includes bumpers |
| Trailer Length | 40' |
| Trailer width | 96", but on certain roads trailers may be wider at 102". This measurement also excludes mirrors and other safety devices. |
| Trailer Height | 13' 6" |
West Virginia Trailer Attachment Laws
Trailers are required to be attached via a connection with sufficient strength to pull the weight towed. Normally, trailers shouldn't be more than 15 feet apart form the towing vehicle, but exceptions are made in when transporting items such as:
West Virginia Trailer Brake Laws
West virginia's trailer brake laws are pretty specific. Your trailer must be equipped with brakes if it has a gross weight of 3,000 lbs. or more. You must adhere to the following conditions as well:
Brakes must be adequate to control the vehicle and trailer.

Brakes must be installed so they are applied by the driver of the towing vehicle.

Brakes must be applied automatically in the case of an accidental breakaway.

Trailer brakes must be in sync with the brakes of the towing vehicle.

Braking effort must be developed on the rearmost wheels at the fastest rate.
The towing vehicle and trailer must also be capable of stopping at a speed of 14 feet per second if brakes are on all wheels OR 10.7 feet per second if brakes are not on all wheels.
West Virginia Trailer Lighting and Signal Laws
West Virginia requires connections consisting of chain, rope or cable to be marked with a white flag or cloth measuring 12 x 12 inches or greater.
In terms of lighting, WV requires tail lights, brake lights, license plate lights, and reflectors to be installed on all trailers. In the event that the towing vehicle's turn signals are obstructed by the trailer, turn signals are also required.
Miscellaneous WV Trailer Laws
Trailers are allowed to travel at speeds as high as 70 mph, so long as the posted limit is not lower than that.
If the trailer is obstructing the driver's rear view, mirrors must be equipped in such a way that the driver has a view of at least 200 feet to the rear.

Disclaimer: This is not an inclusive list of laws and regulations and should be used for reference purposes only and not used for any other purpose. Frontier Trailers is not liable for incorrect or incomplete information.