12/07/2016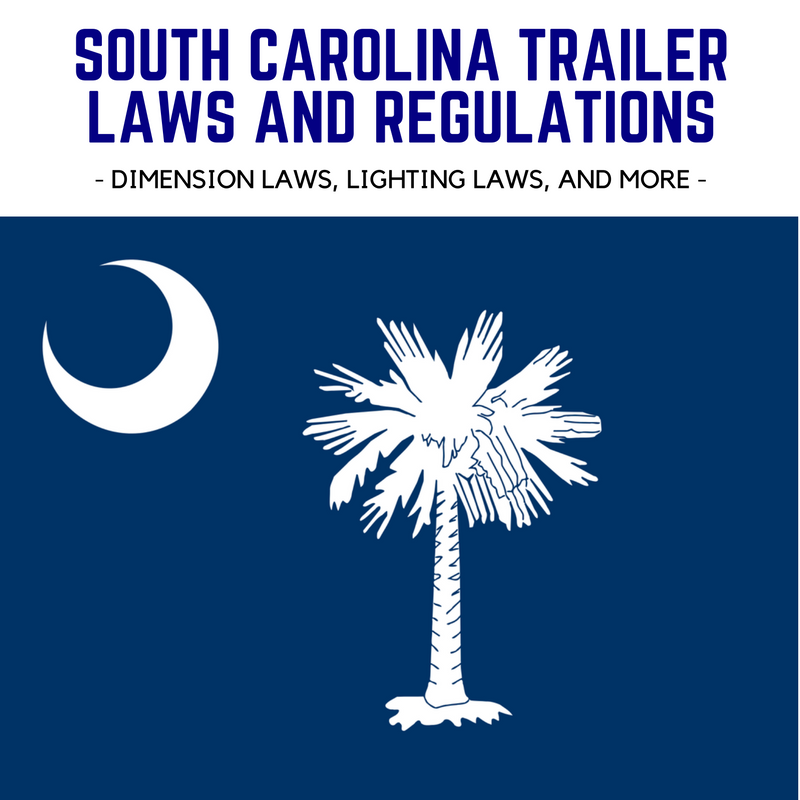 SC Trailer Laws and Regulations are listed here:
South Carolina Trailer Dimension Laws
South Carolina requires all trailers to be within the state's designated trailer sizes as outlined below:
| | |
| --- | --- |
| Combined or Total Length | Not Specified |
| Trailer Length | 48' |
| Trailer width | 102", though width may exceed 102" if the excess is due to an accessory, tool or other item. |
| Trailer Height | 13' 6" |
South Carolina Trailer Attachment Laws
SC Towing laws only require that the attachment must be of sufficient strength to pull all weight towed.
South Carolina Trailer Brake Laws
South carolina does not require trailers to have brakes when:
The trailer was manufactured or assembled before June 7, 1949.
OR The trailer's gross weight does not exceed 3,000 lbs. AND the weight on and including the wheels of the trailer does not exceed 40% of the gross weight of the towing vehicle.
If the trailer does not adhere to the conditions above, brakes are required on all wheels. SC trailer laws also state that:
Brakes should be capable and adequate to control the movement of, to stop, and to hold the vehicle with any load and on any grade.
Trailers and Semitrailers must be equipped so that they are capable of being stopped by use of their own service brakes.
The braking system must be arranged so that all brakes are controlled with 1 device.
South Carolina Trailer Lighting and Signal Laws
South Carolina requires tail, license plate, and brake lights on all trailers. Also required are turn signals and reflectors. These requirements apply to trailers of all sizes and weight.
Miscellaneous SC Trailer Laws
When the posted speed limit exceeds 45 MPH, SC requires that the vehicle and trailer must maintain a speed 10 MPH below the posted speed limit. Trailers must never exceed speeds of 55 MPH and in the case of house trailer, never faster than 45 MPH.
Disclaimer: This is not an inclusive list of laws and regulations and should be used for reference purposes only and not used for any other purpose. Frontier Trailers is not liable for incorrect or incomplete information.