12/21/2016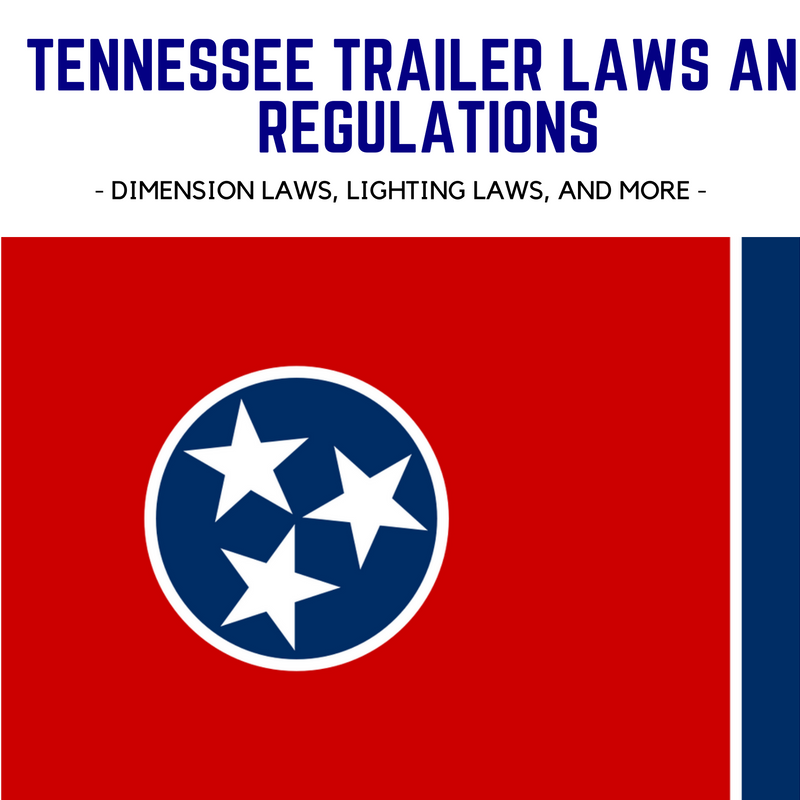 Tennessee Trailer Laws and Regulations are listed here:
Tennessee Trailer Dimension Laws
Tennessee requires all trailers to be within the state's designated trailer sizes as outlined below:
| | |
| --- | --- |
| Combined or Total Length | 65' |
| Trailer Length | 40' |
| Trailer width | 02". This measurement excludes lights, rearview mirrors, other accessories, and safety devices |
| Trailer Height | 13' 6" |
Tennessee Trailer Attachment Laws
Trailers are required to be attached via a safety chain capable of maintaining the attachment in case the primary attachment point fails.
While not required by law, it's a good idea to cross your safety chains in an "X" pattern so that the trailer's tongue will be supported by the chains and won't fall onto the ground during the event the primary attachment device fails.
Tennessee Trailer Brake Laws
Tennessee requires every trailer with a gross weight of 3,000 lbs or more to be equipped with brakes. They must also be able to be applied by the driver of the towing vehicle and must be automatically applied in the event of an accidental breakaway.
Tennessee Trailer Lighting and Signal Laws
Trailers being towed in TN must have a rear lamp which contains a yellow or red light that is plainly visible in normal conditions from a distance of 500 feet.
Miscellaneous TN Trailer Laws
Trailers are allowed to travel at speeds as high as 70 mph, so long as the posted limit is not lower than that. And if the trailer obstructs the driver's rear view, mirrors must be equipped so that the driver's rear view is no longer obstructed.
Disclaimer: This is not an inclusive list of laws and regulations and should be used for reference purposes only and not used for any other purpose. Frontier Trailers is not liable for incorrect or incomplete information.